Environment´s information
If through the North, following the motorway, you get soon to Pamplona with all its leisure attractions, gastronomy and art, by the South,  Barásoain it is very close to Tafalla with three churches, three hermitages and a convent, few palaces and remains of the wall. And just a little bit southern it is the the wonderful medieval set of Olite. On the Southeast you can see the medieval fence of Artajona and even go to the part of the Road of Camino de Santiago where it is Olcoz, the octagonal hermitage of Eunate and Puente la Reina with its churches (Santiago and Crufijo) and the great medieval bridge. Road of Santiago de Compostela that, towards the East finishes in Sangüesa, full of medieval art. But if you do not have enough time, the own valley of Valdorba where it is Barásoain is full of wonderful Romanesque hermitages.
Barásoain
It is located in the Valley of La Valdorba, prodigious valley in beautiful landscapes and Romanesque Art (churches, cruise and hermitage) and it is crossed by old paths of Camino de Santiago. Its town hall is the s. XVIII; the mansion of the canonist Martín de Azpilicueta highlights as well (he was born in 1493), where the queen Isabel and Felipe IV slept. The village was built around three squares with livings of ashlar and freestone in vain. The Parish of Assumption is Gothic-Renaissance.
Tours
Routes of the Romanesque through the area, Castle of Olite, Las Barsenas, Castle of Javier, 20 km from Pamplona.
Activities
Hiking, cycling, mycotourism, truffle collection.
WHERE TO GO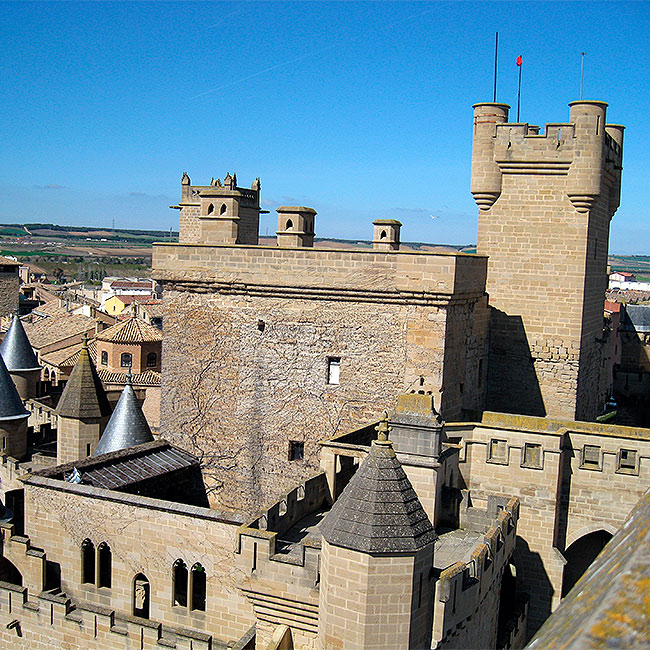 Conjunto medieval de Olite
Caminar por Olite es adentrarse en una trama urbana medieval fascinante en la que sobresale su gótico castillo palaciego con sus gruesos muros y torres almenadas. Caserones de piedra con sus blasone...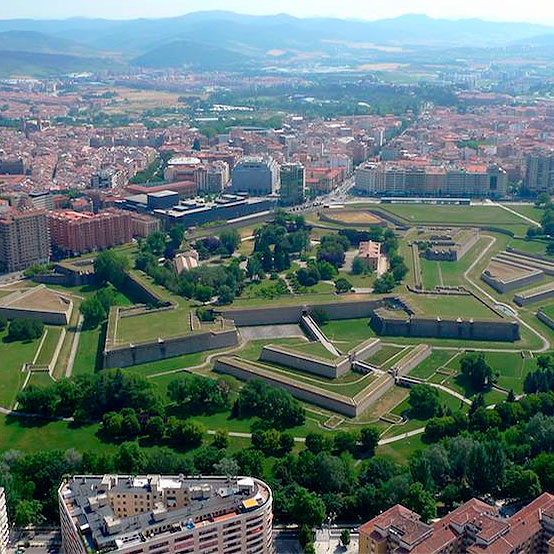 Pamplona
Pamplona invita a disfrutar pausadamente de sus parques y a callejear por su casco antiguo; invita a degustar su gastronomía y sus populares pinchos, regados con un buen vino, disfrutar de festejos ún...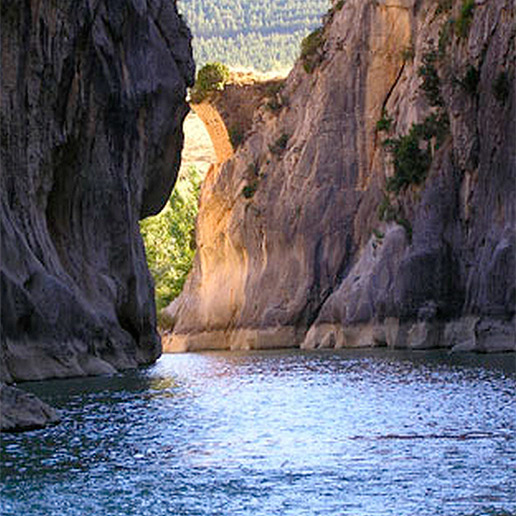 Foz de Lumbier
Es una profunda y estrecha garganta en torno al río Irati de una longitud de algo más de un kilómetro y un desnivel máximo de 120 m. Reserva Natural ideal para disfrutar de un paisaje impresionante, p...
UPCOMING EVENTS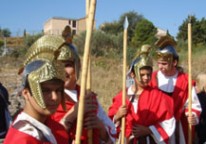 Día de Cara
En Santacara, del 9 al 10 de junio
Los vecinos se atavían con túnicas y emprenden un periplo al siglo I a.C. para transmitir la importancia de Cara, ciudad romana precursora de la actual Santacara. El programa de actos incluye un merca...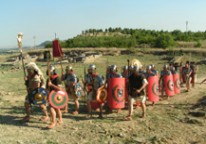 Festival romano de Andelos
En Mendigorría, del 16 al 17 de junio
Mercado romano, desfiles, exhibiciones, teatro, y conciertos de música antigua nos devuelven a un pasado lejano que aguarda engalanado deseando hacerles disfrutar. Podrán disfrutar de visitas guiadas ...
Irati Xtrem
En Ochagavía, 16 de junio
La Irati Xtrem es una marcha cicloturista no competitiva, es decir, no hay clasificaciones, ni ganadores. El recorrido discurre por uno de los rincones más desconocidos del Pirineo, casi virgen, dando...